our story
Water rafting is the ideal excursion for newbie or for those water rafting lovers who just have a limited amount of time. It is completely ideal for everyone. We plan our whitewater rafting trips around you, not around other rafting trips. Our whitewater rafting work on superior whitewater rafting equipments and worked to perform in the most difficult rafting conditions can give. And furthermore you can encounter ropes exercises and home stays.
We take you on an alternate sort of rafting venture where there are no cars, no pressure and no mobiles. There is only the mood of the waterway, the calming sound of the water to send you off to rest, and the warm kiss of the sun toward the beginning of the day. Be cautioned: Rafting with us may even change your life.
Our insight, skill and understanding, gathered numerous times of rafting knowledge will give you the most fulfilling and fun rafting background you will ever have and furthermore our group i.e Nature Fresh Homestay and Coffee County coorg which gives our homestay facilities to our visitors the feel like your own home. Our teams are serious about safety and will be working on safety first basis wherein creating a fun environment altogether.
We offer fun, unwinding, and exciting wilderness rafting trips on the Waterway for people, families, companions, and groups of all sizes.
Moreover our groups gives homestay workplaces to our tourists at our own particular home stays - Nature Fresh Homestay and Coffee County coorg.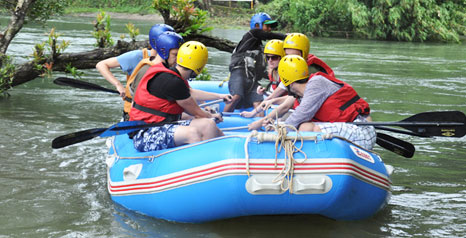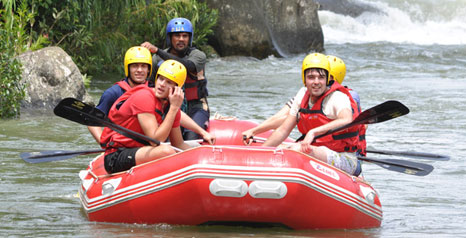 our mission
Aims to provide safety free rafting friendly environment which is built around fun, quality and suits the budget of everyone .